HOUSTON -- Here are five of this morning's top headlines along with your weather forecast from KHOU 11 News:
Veteran who killed her service dog on camera found dead
North Carolina police say they're investigating the possible suicide of an Army veteran charged with shooting her service dog as she laughed. Tap here to read more.
HPD: Grandmother shot, killed in gang-related shooting
Police say a grandmother was shot and killed while she slept during a gang-related drive-by shooting in north Houston overnight. Tap here to read more.
Fire damages elementary school in Klein ISD
Frank Elementary in Klein ISD was closed Monday due to an overnight fire. Firefighters responded at about 11:30 p.m. Sunday after heavy smoke and fire were reported in the cafeteria area of the school. Tap here to read more.
HFD: Driver rescued as car dangles on parking garage ledge
A driver was pretty shaken up after she somehow drove her car through the ledge of a parking garage in west Houston. Tap here to read more.
Listen: Mom with Alzheimer's sings beautifully with her son
Here's a video you just have to watch and listen to. Tap here.
=====
HOUSTON'S WEATHER: A few clouds return, warmer temps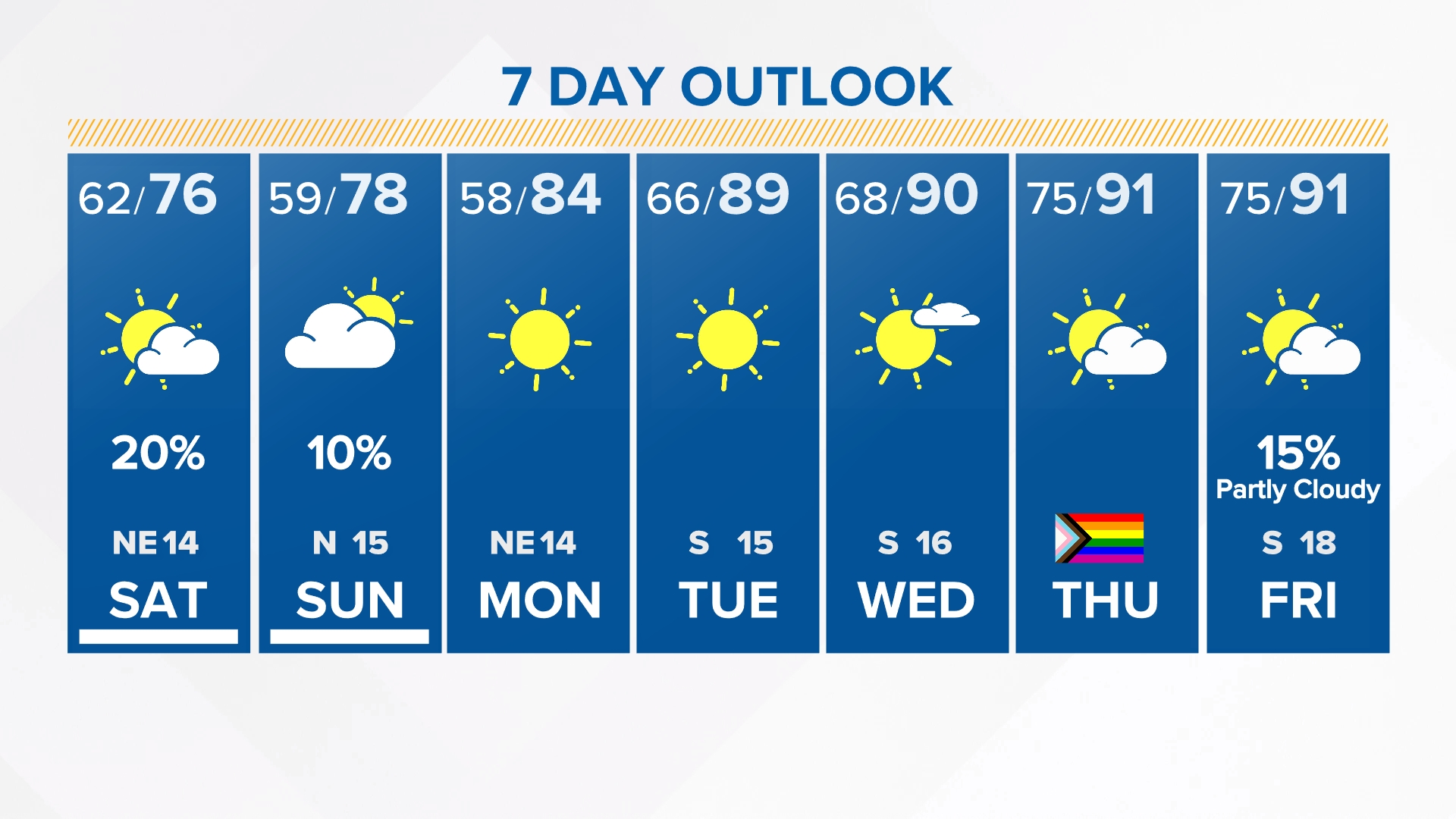 © 2017 KHOU-TV