HOUSTON -- Here are five of this morning's top headlines along with your weather forecast from KHOU 11 News:
Multiple teens shot at apartment complex in N. Harris County
Multiple teens were shot late Sunday in the parking lot of an apartment complex in north Harris County. Sheriff's deputies responded to the Parkwood on Cypress Station complex on Cypress Station Drive just before 11 p.m. Tap here to read more.
Local high school coach killed, wife critically injured in wrong-way crash
Former athletes Adrian and Veronnia Byrd fell for each other in high school. They hardly planned to separate in the gruesome manner it happened on west Sam Houston Parkway near South Street early Sunday morning. Tap here to read more.
Pulse shooting: Remembering the victims one year later
Monday marks one year since the deadly shooting at Pulse nightclub in Orlando, Florida. Forty-nine people died and dozens more were injured as a result of the Pulse nightclub massacre, the worst mass shooting in recent U.S. history. Tap here for more.
First lady Melania Trump, son Barron officially move into the White House
First lady Melania Trump and the youngest Trump child arrived to spend their first night as official residents of the White House on Sunday, almost five months after President Trump was inaugurated. Tap here for more.
Tony Awards: Bette Midler's hilariously long speech stole the show
Bette Midler, a true Broadway legend, took home the best actress in a musical prize at the Tony Awards Sunday night. And she did so with all the class, glitz and drama her career of almost 50 years deserved. Tap here for more.
=====
HOUSTON'S WEATHER: Scattered rain, warm and muggyy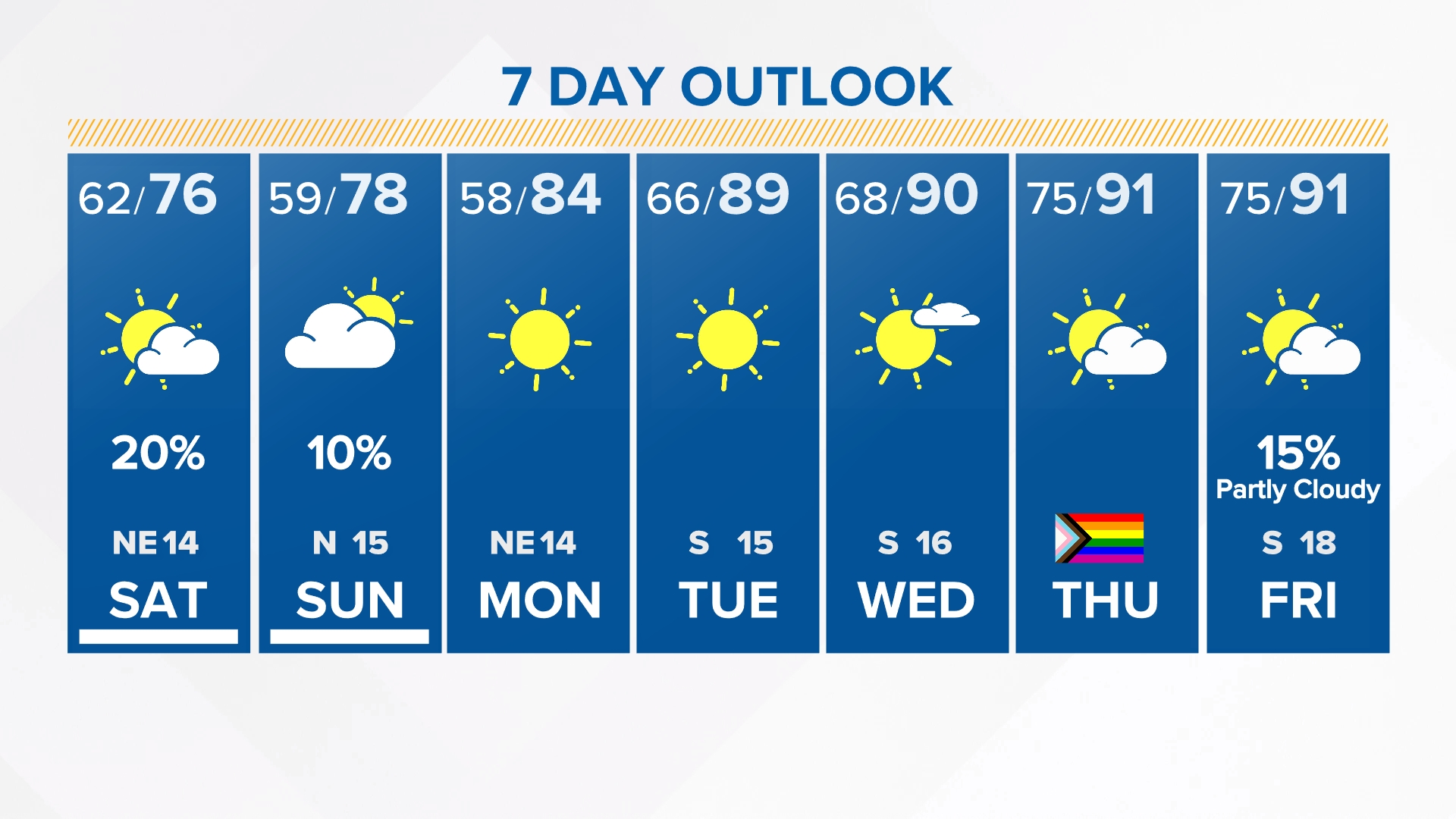 © 2018 KHOU-TV