HOUSTON -- Here are five of this morning's top headlines along with your weather forecast from KHOU 11 News:
Weekend traffic alert: I-45 Gulf Freeway shut down
It could be a tough weekend for drivers trying to get to or from Galveston as road work continues on the I-45 South project. Tap here for the full report from KHOU 11's Darby Douglas.
TRAFFIC ALERT: Eastex Freeway shut down; car impaled by debris
Houston TranStar reports the Eastex Freeway's outbound lanes are shut down after a big rig's oversized load hit and damaged a ramp overpass. Tap here for the full details & pics.
Labor market bounces back, adds 211,000 jobs as unemployment rate falls
The labor market bounced back in April amid milder weather as employers added 211,000 jobs, providing evidence that weakness the prior month was a blip that likely won't keep the Federal Reserve from raising interest rates at its next meeting. Tap here to read more.
Cancer patient wins $110M in baby powder lawsuit against Johnson & Johnson
A Missouri jury ordered health products giant Johnson & Johnson to pay more than $110 million to a Virginia woman for allegedly failing to disclose the cancer risk from its baby powder and another product. Tap here to read more.
Heroin, syringes found in teacher's purse: Oklahoma police
A Sapulpa 2nd grade teacher was arrested on drug and embezzlement complaints Monday at Holmes Park Elementary in Oklahoma. Tap here to read more.
=====
HOUSTON'S WEATHER: Sunny, warmer temps through the weekend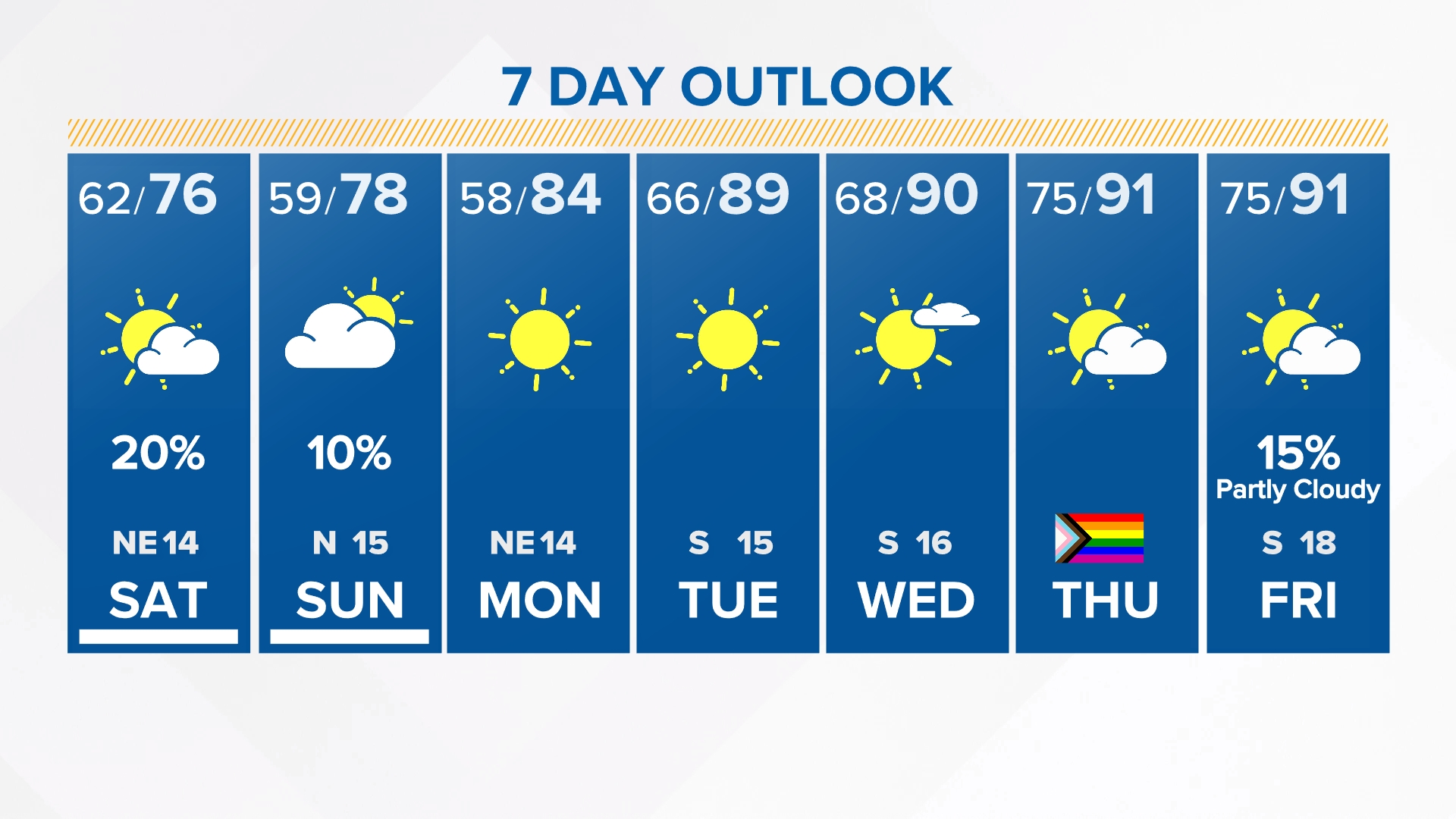 © 2017 KHOU-TV