HOUSTON -- Here are five of this morning's top headlines along with your weather forecast from KHOU 11 News:
Here's where you can get free doughnuts on this Doughnut Day!
What better way to celebrate National Doughnut Day than with a free treat? Shops across the country are marking the occasion with free pastries June 2. Tap here for the Houston deals.
VERIFY: Are real Hamilton tickets already for sale in Houston?
You can buy tickets for opening night, which is April 24, 2018, on Vivid Seats for anywhere from $414 up to nearly $3,500. Box Office Tickets go up to about $4,000 for a coveted spot in the Orchestra Center section. But are these tickets legit? Tap here to read more.
Economy adds disappointing 138K jobs in May, unemployment falls to 14-year low
Hiring slowed substantially in May as employers added 138,000 jobs but the disappointing showing likely won't stop the Federal Reserve from raising interest rates this month. Tap here to read more.
What the Paris climate agreement withdrawal means for U.S. economy
President Trump's decision Thursday to exit the Paris climate agreement is likely to give a small and immediate lift to the oil and coal industry, which makes good on a persistent campaign promise. Tap here to read more.
Kathy Griffin, lawyer Lisa Bloom to talk Trump photo, bullying
Kathy Griffin will speak about the fallout from the photo in which she posed with a fake, severed President Trump head in a news conference at noon ET/9 a.m. PT Friday. Tap here to read more.
=====
HOUSTON'S WEATHER: Scattered rain and storms through the weekend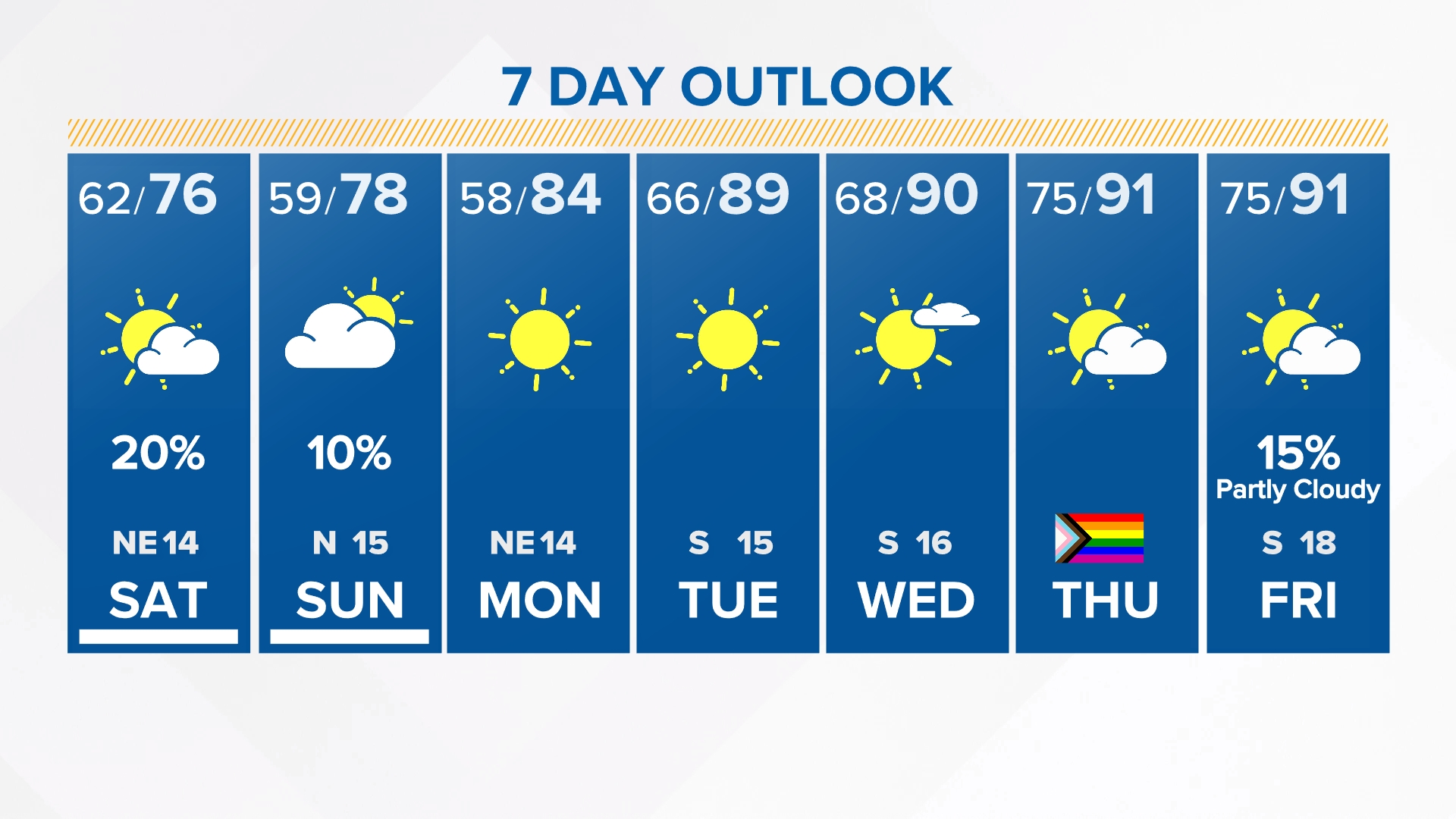 © 2017 KHOU-TV