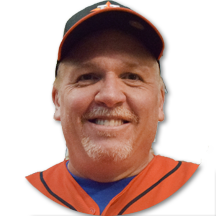 Tim Weston, Astros fan for four years: "I'm feeling good about tonight. Our bats are coming alive, and I feel good with (Astros starter Justin) Verlander."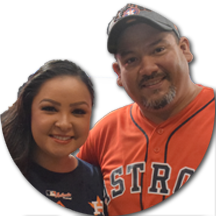 Ray and Ana Vega, Astros fans since the days of Jose Cruz: "We're excited. We're here to show our support. And with Verlander pitching, we feel pretty good."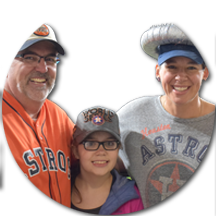 Wingfield family, Astros fans for a combined 60-plus years: "It's been a fantastic year coming to games. Everybody knows it, but it's such a special group of players. They're all superstars but they don't have that superstar mentality."
A sea of orange fills the stadium, but there is the rare Dodgers fan cutting through the crowd.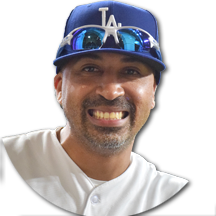 Robert Fernandez, a self-proclaimed Dodgers and Astros fan: "I live in Houston. I've always been a Dodgers and Astros fan—they've always been two of my best teams, so I can't go wrong, I don't lose either way. But I'm a Dodgers fan first and foremost."
As the broadcast begins, fans rush to their seats—hot dogs and beer and sodas in hand. When the broadcast cuts to Verlander and Altuve, the crowd erupts. The Astros might be on the road in Los Angeles, but it very much feels like a home game.