It's finally about time to pull out your favorite jacket, scarve and boots. Houstonians can look forward to a chilly week as a cold front makes it way into the area on Tuesday.
No, there isn't any snow in the forecast. But it will be pretty cold when it comes to Houston standards.
According to KHOU 11 meteorologists, we will feel the cold weather transition starting Tuesday afternoon with the temps dropping into the 50s.
Afternoon highs for the rest of the week will be in the upper-40s. By Friday, we will be waking up to temps in the 30s.
The cold weather will be accompanied by some rain. There is a 60 percent chance for showers Wednesday and 40 percent chance Thursday.
The temperatures will warm up slightly for the weekend with highs in the lower-60s on Saturday and Sunday.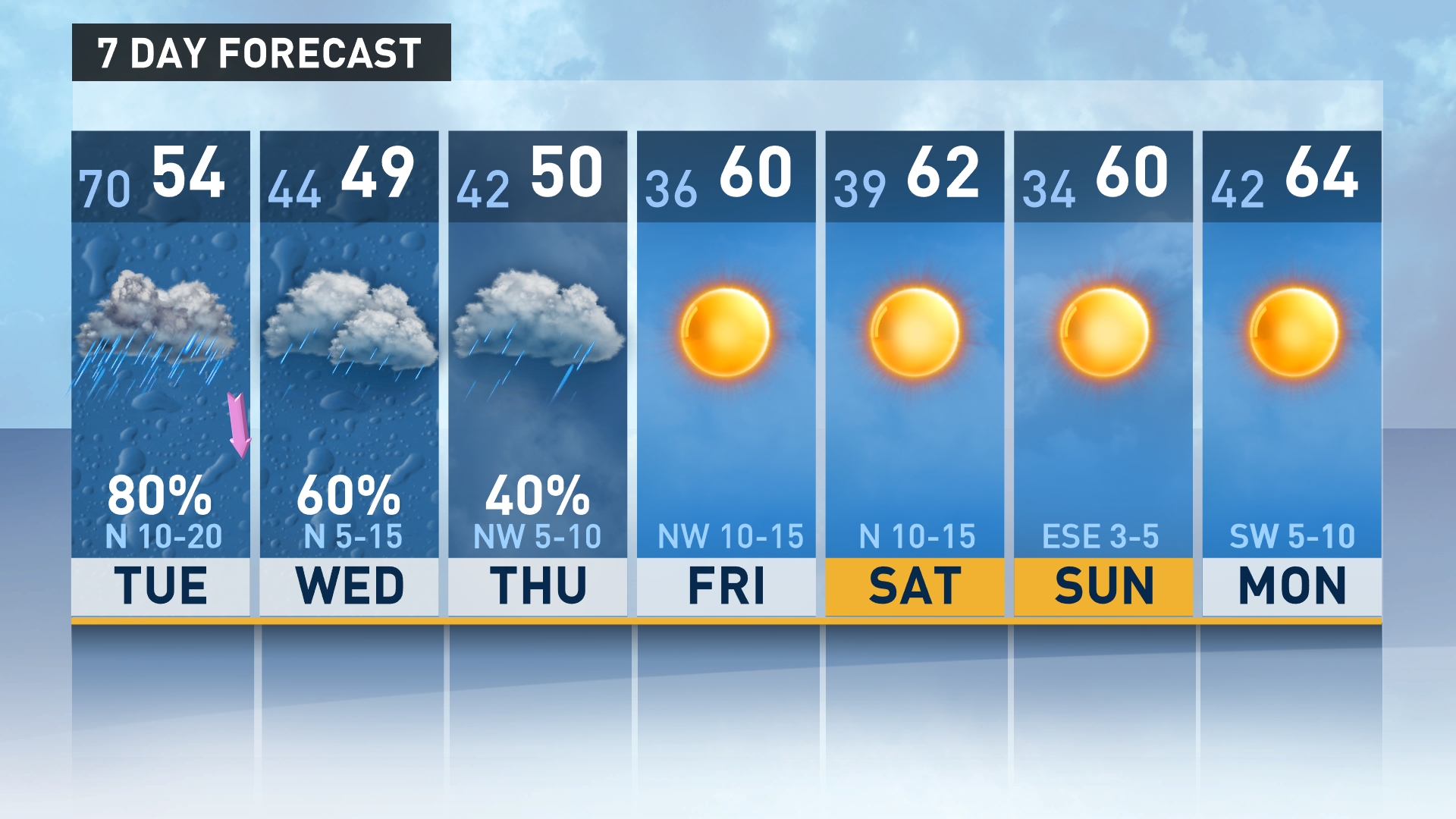 It's beginning to feel a lot like Christmas. Enjoy it!