Do you have a pet that needs to be spayed or neutered?
BARC Animal Shelter and Adoptions is giving free spay and neuter services in Third Ward on Tuesday, Aug. 15.
The event is taking place at the Third Ward Multi-Services Center located at 3611 Ennis Street.
See full list of requirements below:
It is first come, first serve.
You must live in the Houston city limits.
The services are for owned animals.
You must provide a current ID and bill.
Pets need to be more than 4 months old.
Dogs need to be on a leash or in a carrier.
Cats need to be in a carrier or pillow case.
There is a limit of three pets per household.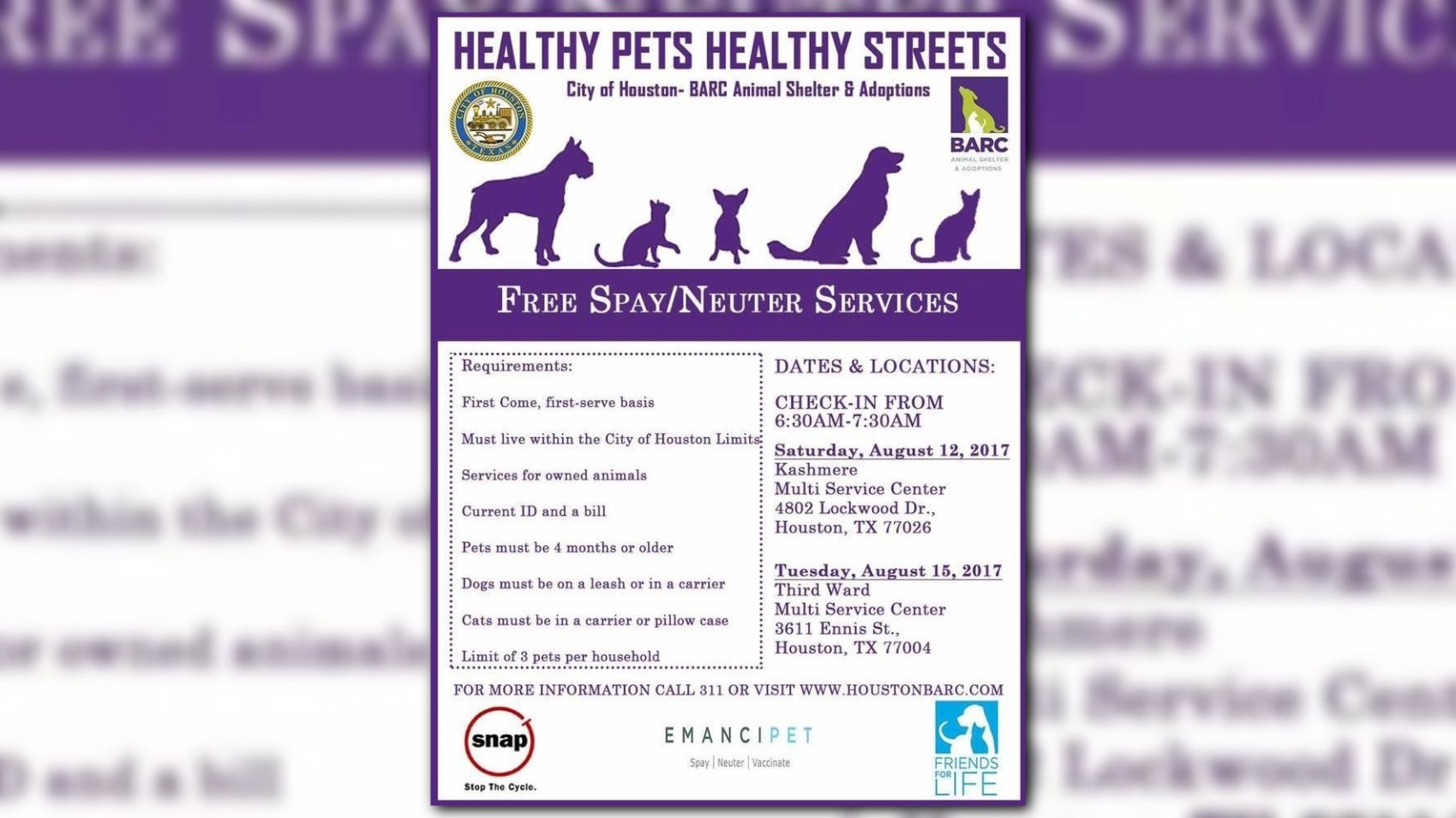 For more information, click here.