ANGLETON, Texas - The New Year brings with it the renewed fight to curb fatal drug overdoses.
Opioids like Oxycontin, Percocet and Vicodin and heroin were once seen as the answer to a patient's pain. Now they are a source of suffering. Eighty percent of those addicted to heroin once used narcotics turning opioid abuse into heroin prep school.
Theresa Norman, 37, of Angleton, has been clean from drugs for 18 months. Her before picture is one of the darkness of heroin despair.
While using opiates, her boyfriend was killed in a drunk driving accident in 2015.
"I thought about suicide," Norman said. "I really wanted to die, because I couldn't stop (using heroin)."
Fatal drug overdoses in the U.S. have reached record levels peaking at about 64,000 in 2016. Last year's numbers could be worse.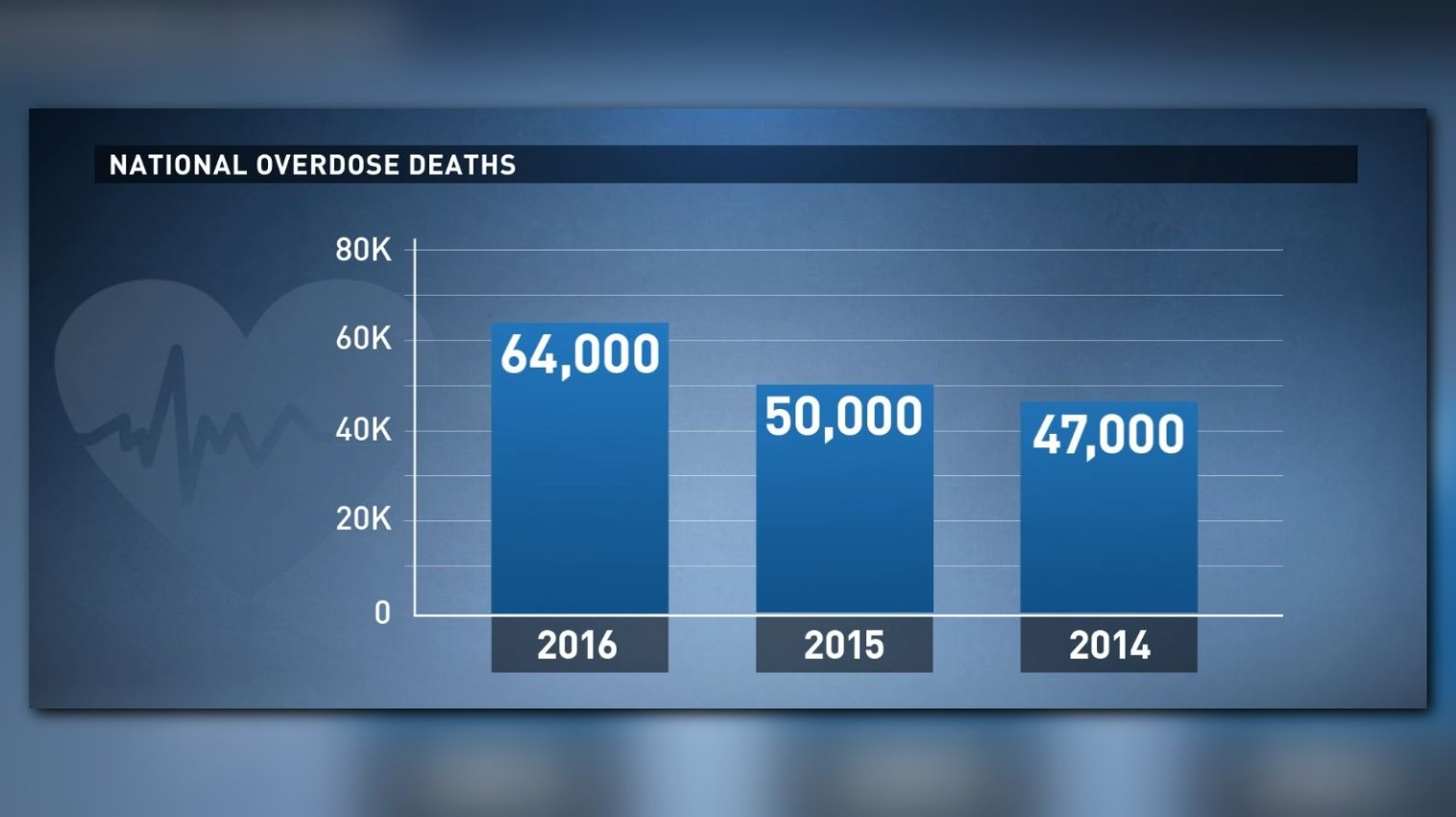 Doctor Michael Ogburn of Serenity Light Recovery in Angleton says the consequences will be dire if there isn't greater availability of drug replacement medication and treatment.
"We need to insurance companies to step up, too" Ogburn said.
Ogburn says insurance companies must be willing to cover longer stays in treatment.
In Houston, there could soon be more access to treatment. Symetria Recovery is planning to build five opiate clinics in the area.
"What we are trying to do here is definitely make sure here is that people don't have to die because they have an opiate addiction," said clinical director Peter Mott.
Harris County is stepping up by filing a suit against drug makers, distributors and four doctors accusing them of a campaign of "lies, half-truths and deceptions," aimed at boosting profits. Attorneys hope to be in the courtroom this year.
Beginning next month, one health insurer, Cigna, will no longer cover the cost of Oxycontin in some health plans.
In 2017, Norman considered killing herself. Now she is learning to be herself without drugs. The difference is striking. The dull, listless eyes have been replaced by two glowing pools of hope. She has saved her life. Now she hopes the New Year will bring a drop in fatal overdoses.