A man was killed in a crash involving a suspected drunk driver near downtown Houston early Sunday morning.
According to the Houston Police Department, a black Nissan SUV was speeding northbound on Houston Avenue when it ran a red light and crashed into a gold Ford Fusion. Police say the Ford had a green light and was turning from Washington Avenue to go southbound on Houston Avenue.
The crash happened around 2:40 a.m. Video cameras in the area were able to capture it.
"There were obvious signs of intoxication on the driver and passenger of the Nissan," said Robert Klementich with HPD.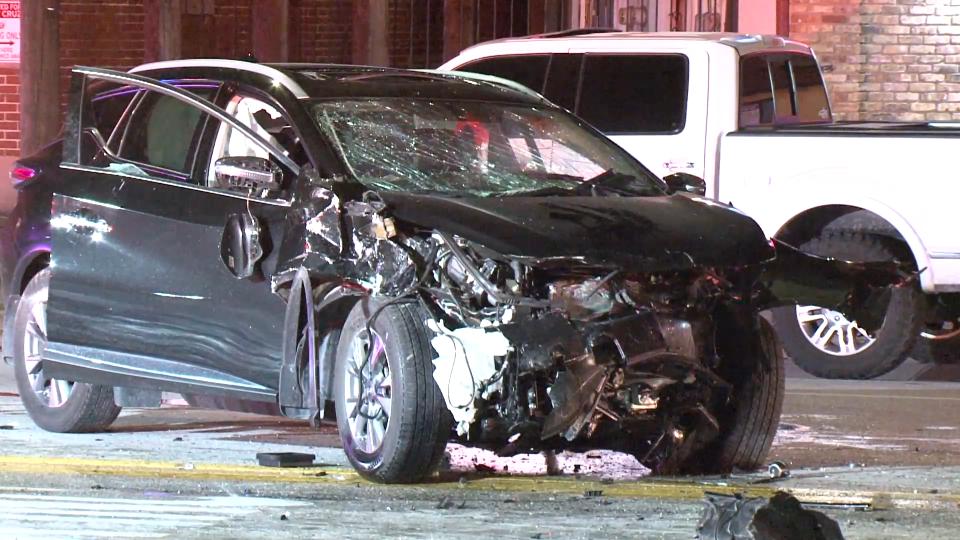 Police say the driver and passenger in the Nissan were transported to hospital and expected to survive. The driver in the Ford had to be extricated by the Houston Fire Department. He was transported to Ben Taub where he was pronounced dead.
The driver in the Nissan is being evaluated. Police say the passenger admitted the both of them were drinking prior to the crash.
Intoxication Manslaughter charges are pending.