HARRIS COUNTY, Texas- A driver was killed after failing to stop at a red light which resulted in a four-vehicle crash early Saturday morning in west Houston, authorities say.
According to the Harris County Sheriff's Office, the crash happened around 1:45 a.m. on the Beltway 8 Frontage Road at Gessner.
Deputies say there were three vehicles in the westbound lanes at a red light when a driver in a green Buick LeSabre failed to stop, crashing into the back of a white pickup truck.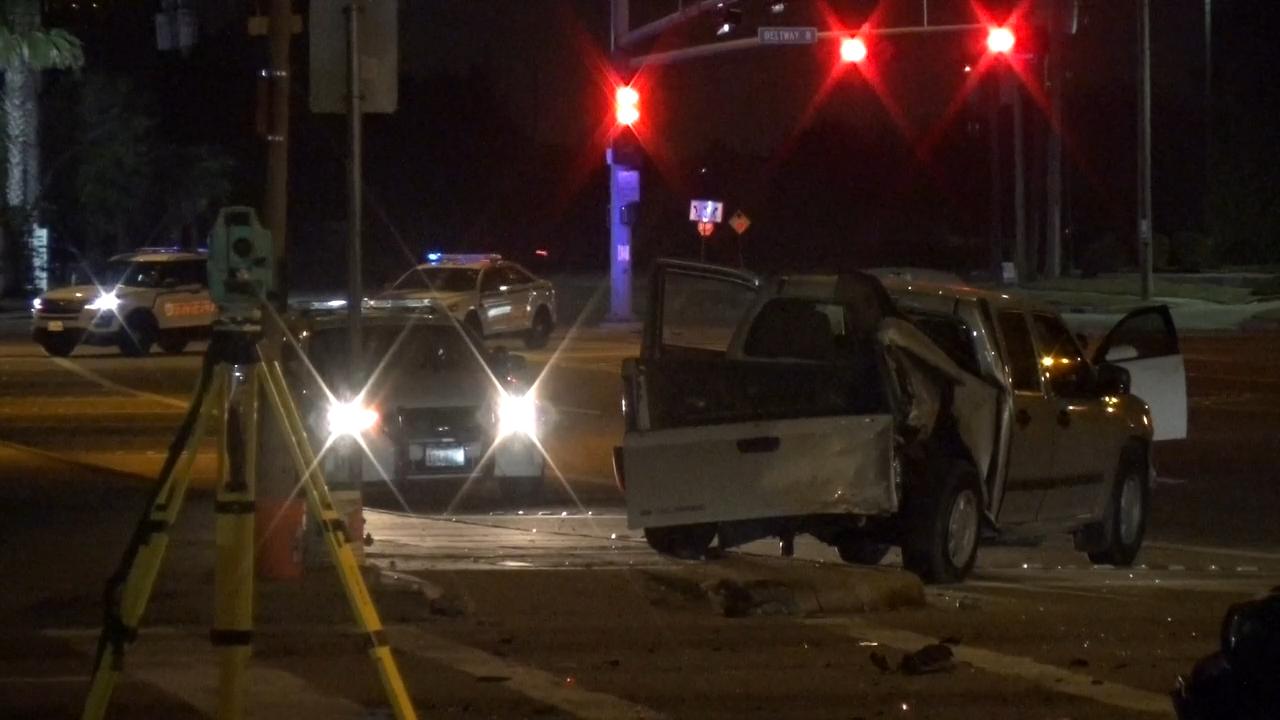 The Buick then spun into one of the stopped cars, and the pickup truck hit the other one.
The fire department had to extricate the driver in the Buick. He was transported to the hospital where deputies say he died.