HARRIS COUNTY, Texas- A passenger died in a crash after the driver lost control of his vehicle while speeding early Sunday morning in north Houston, authorities say.
According to the Harris County Sheriff's Office, the crash happened just after midnight in the 9100 block of Airline Drive.
HCSO says a man was driving a Nissan Altima southbound on Airline at a high rate of speed. There were also reports that another vehicle was speeding beside him.
"Whether or not they were racing or just driving really fast together, we really don't know," said HCSO Sergeant S. Wolverton. "We will have to try to get some video from the area to see if we can determine that later."
Authorities say the Nissan lost control and crossed over the northbound lanes, rotating counter-clockwise and striking a pickup truck at a stop sign on Airway Drive. The Nissan then slid into a fence of a nearby business.
There was a 21-year-old male driver in the pickup truck and an 18-year-old female passenger who were both transported to hospital with minor injuries.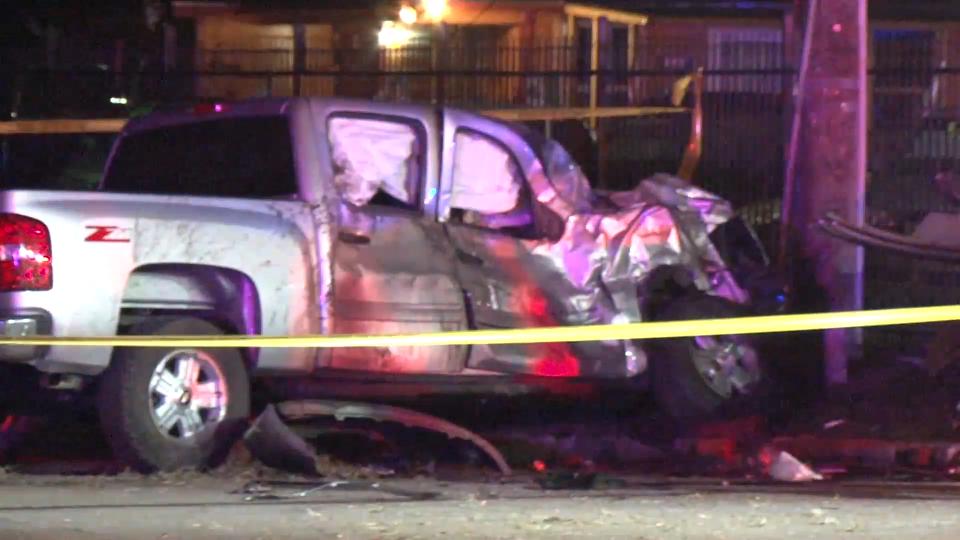 HCSO confirmed the passenger in Nissan died at the scene. The driver was transported via Memorial Hermann Life Flight.
"We do have reason to believe he is intoxicated," said Wolverton. "If those toxicology results show that he is intoxicated, he will be charged with Intoxication Manslaughter."