HARRIS COUNTY, Texas- A man was killed in a crash on Highway 59 early Saturday morning in north Harris County, authorities say.
According to the Harris County Sheriff's Office, around midnight a 70-year-old man was traveling in the northbound mainlanes near the 11300 block of the Eastex Freeway when he lost control of his Kia.
Deputies say he hit both retaining walls before coming to a stop. Witnesses say he was unresponsive but still alive when a Chevy Silverado crashed into the back of his car.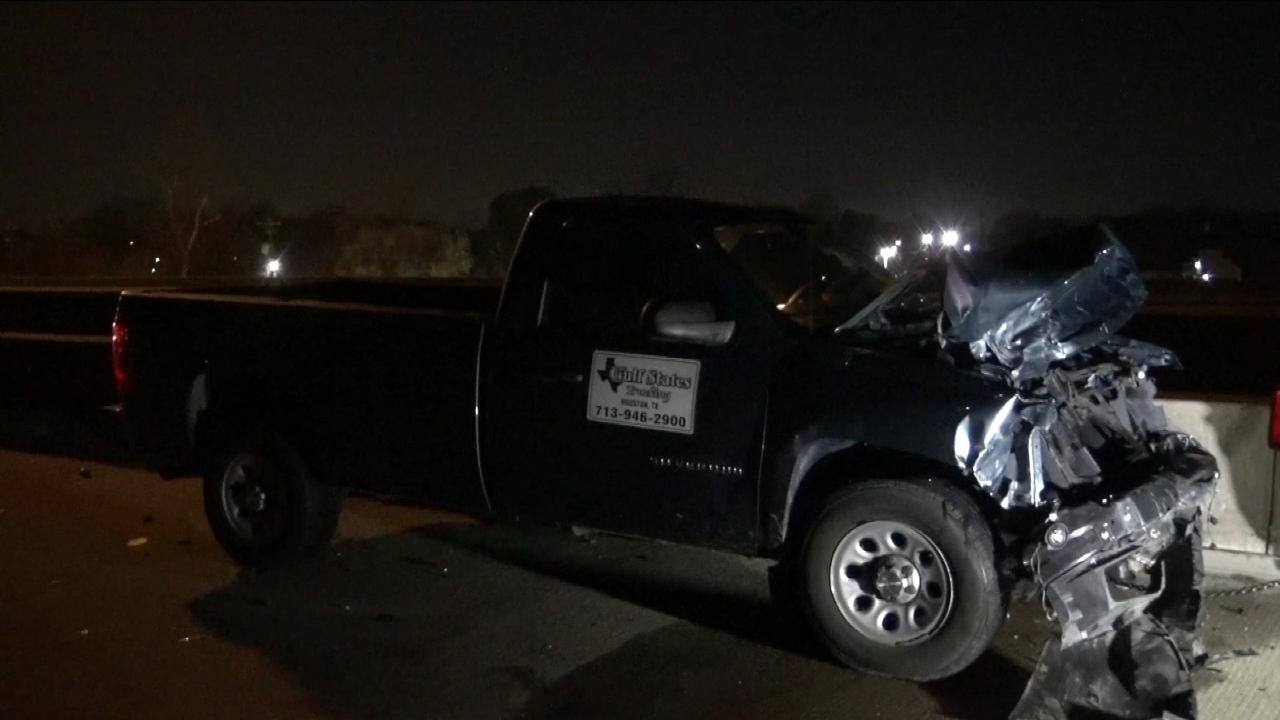 The driver of the Kia was pronounced dead at the scene.
Deputies say the 50-year-old driver of the pickup truck wasn't injured, but he was arrested for allegedly driving while intoxicated.