An alleged drunk drive hit two Houston police units early Sunday morning, authorities say.
According to the Houston Police Department, the incident happened on the Southwest Freeway near Hillcroft around 4:50 a.m. when a driver in a white pickup truck hit the HPD vehicles.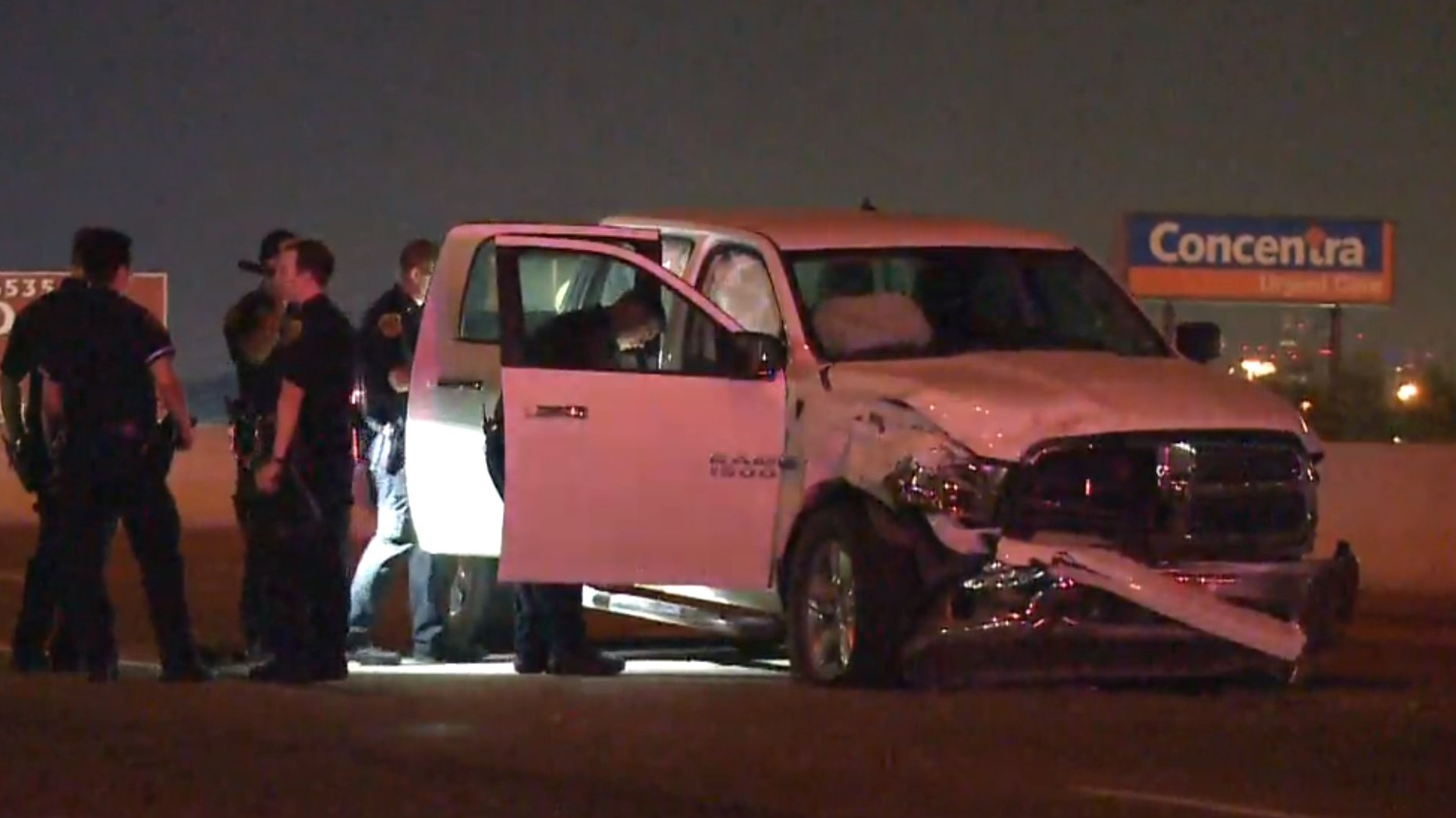 The units were directing traffic from an earlier scene involving an accident with a trailer full of miniature horses.
Related: Miniature horses killed after driver runs into trailer on SW Freeway
Police say an officer was transported to the Memorial Hermann with minor injuries and has since been released. The driver was arrested on suspicion of drunk driving.